Two community meeting rooms are offered free of charge to nonprofit organizations and groups for use as public meeting places.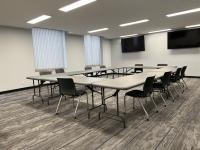 The McClean Room will comfortably seat approximately 35-40 people in a stadium seating arrangement.
Approximately 50-60 chairs would be possible in a more compact layout.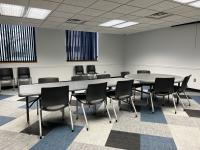 The Fruth Room is smaller and will seat approximately 25-30 people comfortably and possibly 35-40 with tighter spacing.
For further information, please see our Meeting Room Rules and Regulations Policy.
To book a room contact the library at 419-435-2813.
Click here for Kaubisch Memorial Public Library Application for Meeting Room Use.